Download our Most Current Lookbook Here!

"Buyers were responding to Syrup's hardware and romantic, lingerie looks, as well as a nautical group" Apparel News

Check out some of our recent celebrity visitors, each of which is now the proud owner of a Syrup Swimwear creation. Celeb photos below.

Recent Syrup Swimwear owners include:

AnnaSophia Robb- Soul Surfer with Dennis Quaid
Ashlan Gorse- E! News, E! News Now, Saturday Night Live, The Today Show Late Night with Conan O'Brien
Caitlin Crosby- Amy the tutor MTV's The Hard Times of RJ Berger, That 70s Show, 7th Heaven, Malcolm in the Middle
Andrea Gabriel- Nadia Jaseem from LOST
Josie Loren- Kaylie Cruz ABCs Make It or Break It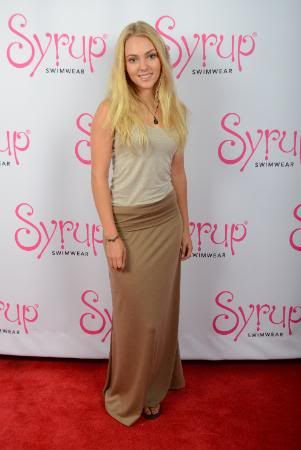 AnnaSophia Robb
AnnaSophia Robb is best known for her most recent role as Bethany Hamilton in the motion picture, "Soul Surfer" starring alongside Dennis Quaid, Helen Hunt, and Carrie Underwood.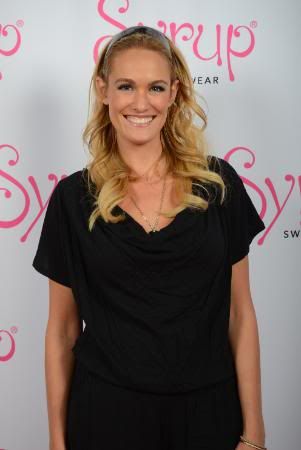 Ashlan Gorse
Ashlan Gorse is best known as a correspondent and anchor for "E!News" and "E! News Now". She has established quite a name for herself having worked on such shows as "Saturday Night Live", "The Today Show", and "Late Night with Conan O'Brien". She can also be seen interviewing some of the biggest names in Hollywood at such events as the Oscars, Emmys, Golden Globes, and Grammys.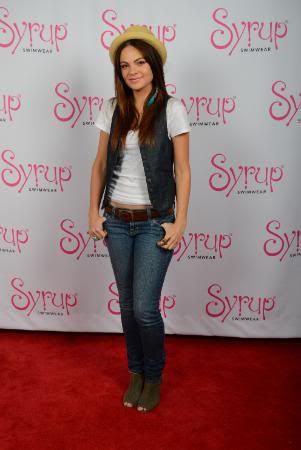 Caitlin Crosby
The talented Caitlin Crosby is most recently known for her role as Amy "the tutor" on MTV's scripted comedy series, "The Hard Times of RJ Berger". She's appeared on numerous television shows including "That '70s Show", "7th Heaven", and "Malcolm in the Middle". The musically inclined Crosby has also worked with famed music producer Kenny "Babyface" Edmonds and the band Plain White T's.
Andrea Gabriel
Andrea Gabriel is best known for her role on the ABC show "Lost" as Sayid Jarrah's love interest Nadia Jaseem.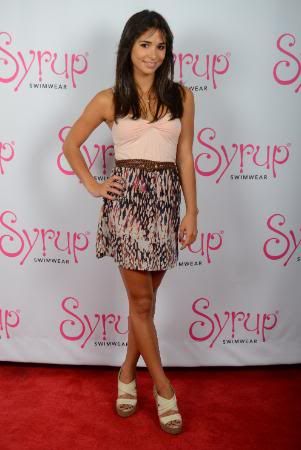 Josie Loren
The talented Josie Loren is best known for her starring role as Kaylie Cruz on the hit ABC Family drama series, "Make It or Break It". Having already worked with some of Hollywood's biggest teen stars including Miley Cyrus and Zac Efron, Loren has a promising future ahead of her.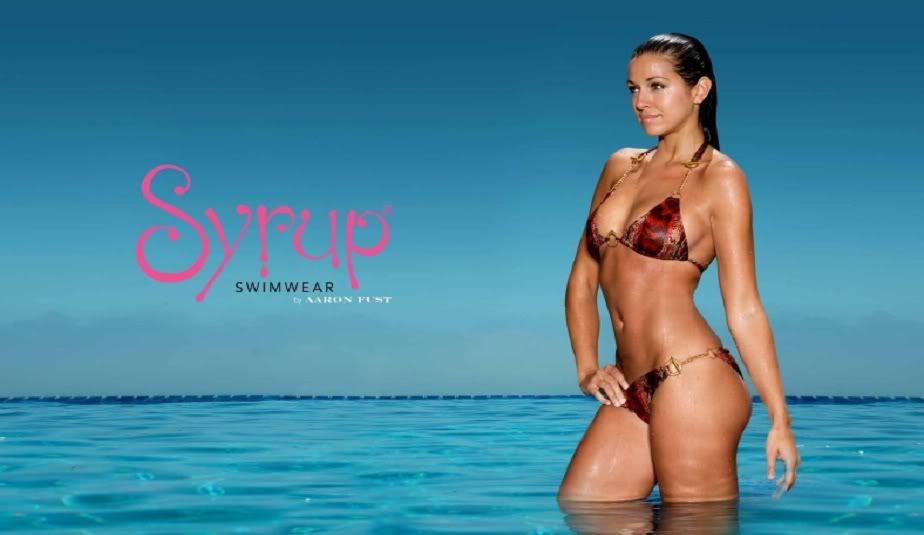 Syrup Swimwear's Commitment to our Retailers:

We understand that buyers have many concerns when introducing new brands to their stores and we would like to discuss a few of Syrup's commitments to you:

Supporting your Sales People:

At Syrup Swimwear we understand that as a buyer you have a lot to consider when planning your purchasing for the upcoming season. You need to keep your store fresh with the hottest new brands while trying to minimize risks in a tough economy. That is why we put in the effort to support your purchase of Syrup Swimwear with ongoing marketing and PR. This helps your stores to move inventory not only by increasing the customer base and demand for Syrup Swimwear, but also by giving your salespeople a constant flow of exciting news and stories to inspire your customers to finalize their purchase. At Syrup we work as a team with our retailers and their staff to deliver the best products possible while improving your bottom line.

Manufacturing Quality Products on Time:

The Syrup brand has a history of producing quality swimwear since 2007 and we are continuing to grow. Our relocation to the LA fashion district and the addition of a new manufacturing partner, with over fifty years of experience, will further assure that that your Syrup Swimwear will be delivered correctly and on time.

We encourage you to download our most current Lookbook and call Syrup's Sales Director Lissa Schwartz to receive our latest Line Sheet/Price Sheet.

Call Syrup today at: 855 SYRUPSwim (855.797.8779)

Begin planning your purchase of Syrup Swimwear for 2012 now!
Join the Fan Page of Syrup Swimwear Exclusive Designer Bikinis and Loungewear
Join the Fan Page of Syrup Swimwear Exclusive Designer Bikinis and Loungewear
View Aaron Fust's profile