Help Syrup Swimwear Support National Breast Cancer Awareness Month while Honoring the Women Who Inspire Positive Role Models!

Syrup Swimwear is proud to support The Inspiration Awards benefiting Susan G Komen for the Cure!
The Inspirational Awards is a ceremony like no other. Join Syrup Swimwear and host Alison Sweeny as we celebrate inspirational women from diverse backgrounds who have inspired a nation. Along with projecting positive images of women and acknowledging role models, the event raises money and awareness for Susan G. Komen for the Cure®.

The evening will be glamorous, uplifting and inspirational. You will mingle with the stars, sit back and listen to the classics and jazz performed by inspirational artists, while also hearing from amazing women, in the great Royce Hall of UCLA. What's more, as a Syrup Swimwear guest you receive complimentary access to this unforgettable event ($69 value).

The evening's entertainment includes:

All Angels- They work beautiful four part harmonies around classical, opera and pop tunes. The girls have crafted a unique and entrancing sound. They recently signed a five-album deal with Decca.

Katie Mayhew- In 2008 at barely 16 years old, Katie won a major US singing competition, 'The Boston Pops Orchestra High School Sing Off', singing the Stephen Sondheim classic 'Being Alive' from the multi award winning stage show 'Company.'

Justine Balmer- Justine trained at the London School of Musical Theatre at The Old Vic and has quickly built a reputation as a top classical crossover soprano.

Jon Christos & Jenny Williams- International Opera, Concert and Recording Star, Jon Christos and classical crossover sensation, Jenny Williams first performed as a duo at the Manchester Prom Concert at Hyde Park in 2009!

RSVP as a Syrup Swimwear Guest and Receive Complimentary Entry for you and your guests ($69 value each)! Simply Email us at Info@SyrupSwimwear.com

Award presenters include supermodels; Tiesheko and Jan Ahlgren (Chanel), Corporate Partners include the 'W' Hotels, Coca Cola, The Rosevelt Hotel, Luna Bars, Jimmy Kimmel Live, Peter Lik Corp and many others.
Major Film and Television partners are both supporting and attending the event, film producers Mark Findlay and Julia Verdin are also confirmed.
American women and men have voted on www.inspirationawards.us for their most inspirational and aspirational women.
The UK Inspirational Awards event last week was a great success including a fantastic speech by Annie Lennox receiving her award. You can view photos of the winners on www.inspirationawards.co.uk


If you can't make the event or you would just like to learn more about how you can get involved in the fight against breast cancer, please visit the Susan G Komen for the Cure website by clicking here!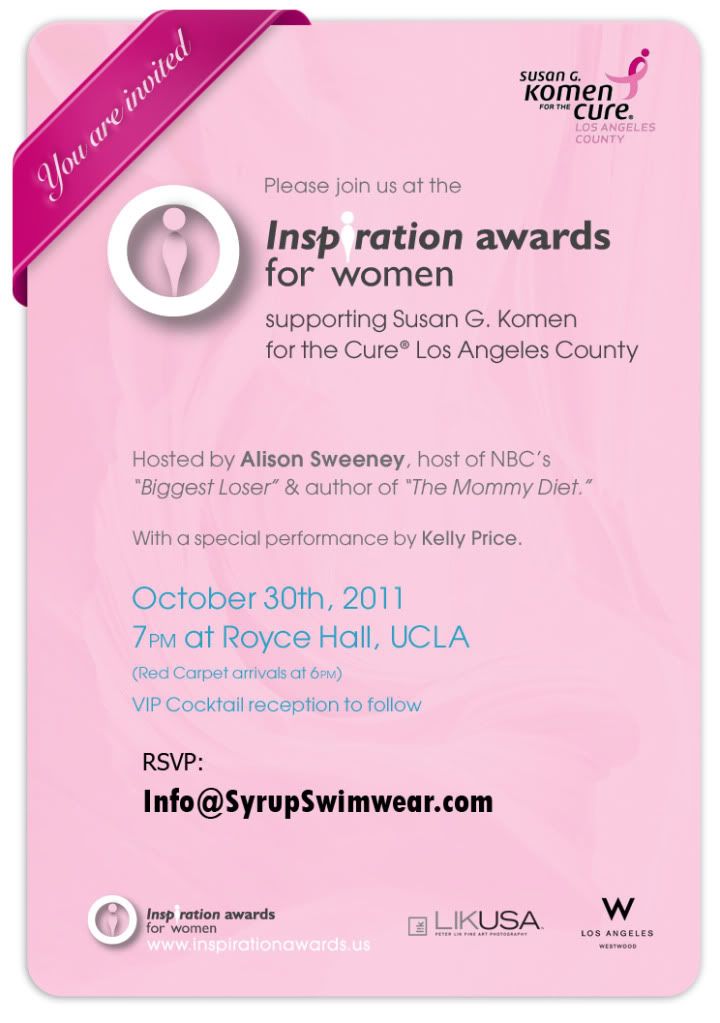 RSVP as a Syrup Swimwear Guest and Receive Complimentary Entry for you and your guests ($69 value each)! Simply Email us at Info@SyrupSwimwear.com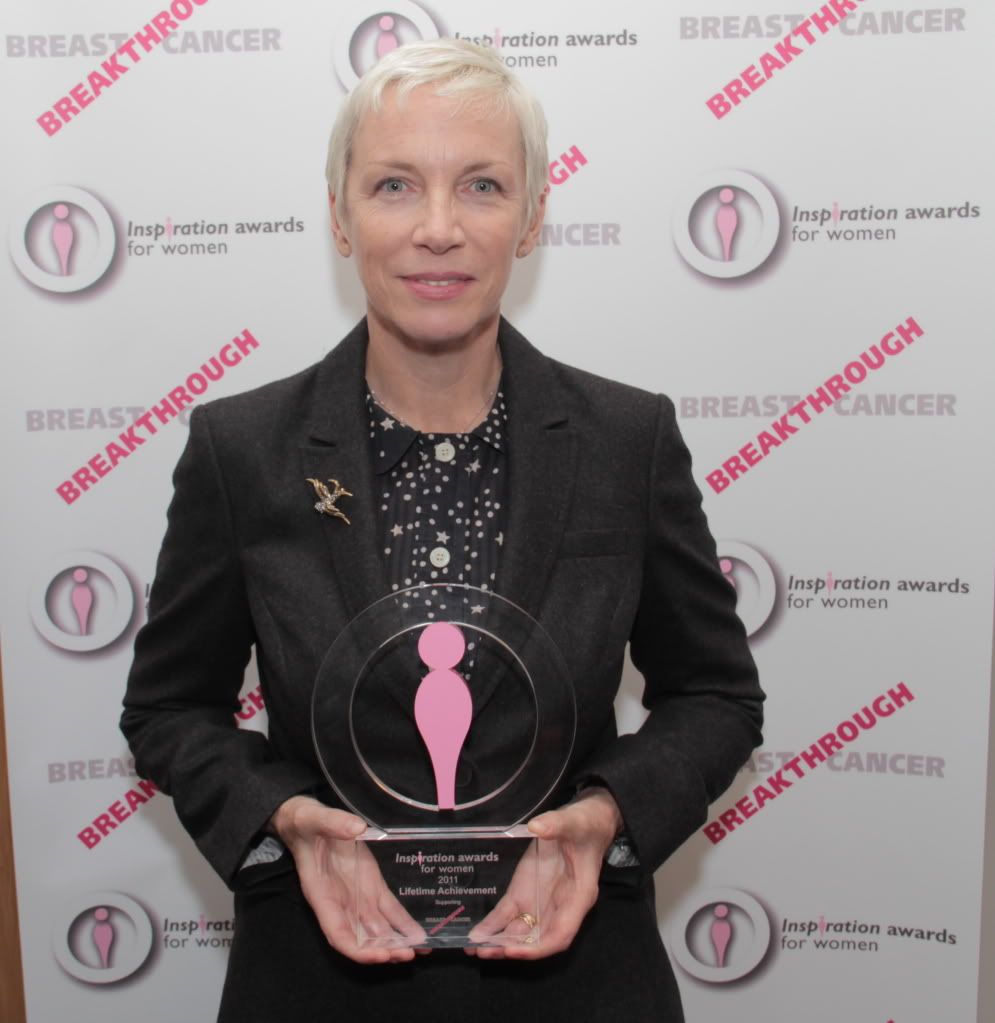 Download the Syrup Swimwear Look Book Instantly Here!
Join the Fan Page of Syrup Swimwear Exclusive Designer Bikinis and Loungewear
Join the Fan Page of Syrup Swimwear Exclusive Designer Bikinis and Loungewear
View Aaron Fust's profile