Syrup Swimwear is Celebrating the Spring Swim Season with a fashion show at one of Town Square's leading Boutiques-XTC (next to Aldo Shoes)!

Join us tomorrow, April 25th at 6PM for complimentary cocktails and sound by DJ Chino- the world's youngest DJ-
Check out the latest in the Syrup Swimwear collection and grab a deal at our Flash Sample Sale!

If you can't make it, you can check out our collection in Orange County at Diane's Beachwear and in San Diego at Gone Bananas Beachwear or online at www.SyrupSwimwear.com!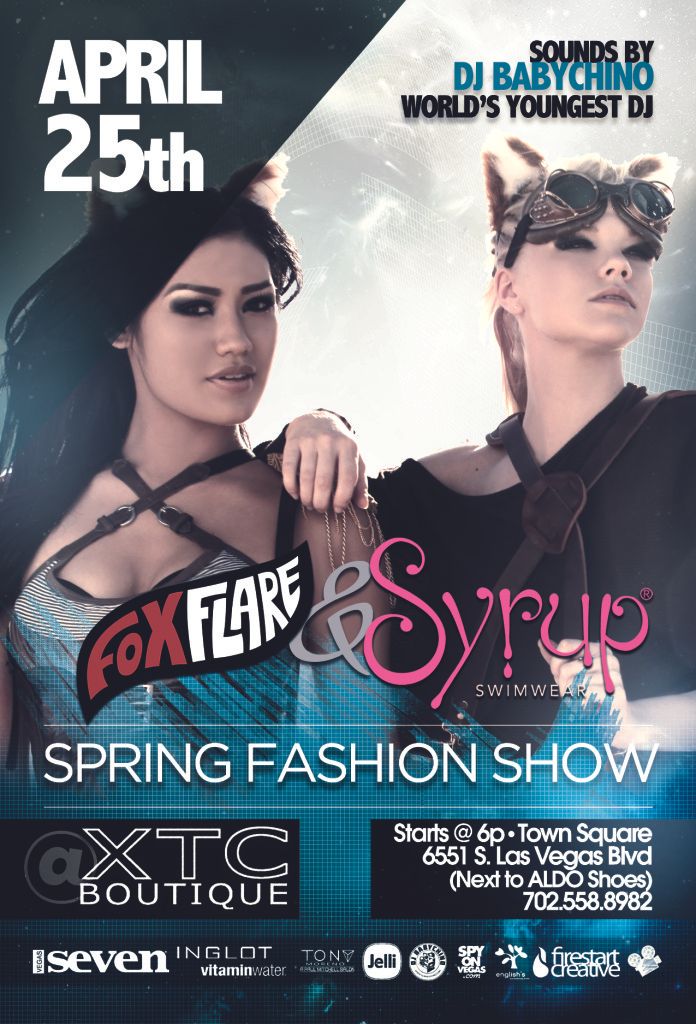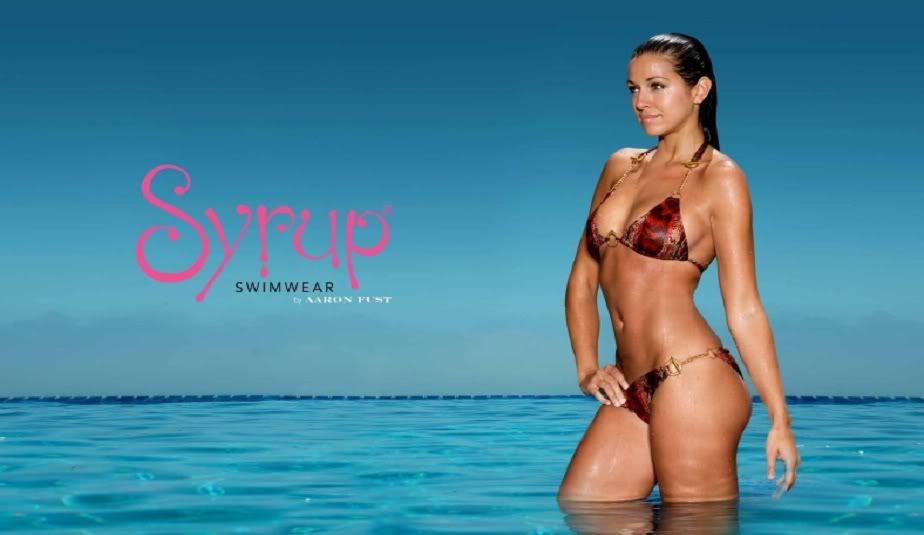 Syrup's Spring 2012 Collection

Visit our Website Here!


Syrup History and Brand Inspiration

Syrup Swimwear is a leading luxury swimwear brand created by Las Vegas native, Aaron Fust. Founded in 2007, Fust created a swimwear line that reflects his experience with the Mediterranean resort lifestyle. Fust draws his inspiration from his time living on the Mediterranean island of Ibiza and experiencing the awe inspiring European beach parties. The influence of European lifestyles on U.S. resortwear has shifted the fashion of swim toward more stylish and outfit-oriented swimwear. Syrup Swimwear is now loved by fashionistas and celebrities alike.
All Syrup Swimwear is fully lined and infused with a variety of textures, crochets, braiding, hardware, crystals and lace. Many of the fabrics used in Syrup Swimwear are custom knit and printed, also all hardware in Syrup designs are custom-cast of the highest grade metal and therefore are heat and rust resistant and hypoallergenic. Syrup Swimwear's unique designs ensure the consumer that they will always look and feel as sweet as Syrup!
*Also, this season we are offering bra sizes up to DD!

Syrup Swimwear Celebrity Press

Syrup Swimwear has a broad celebrity following from our recent work with the Real Housewives of Beverly Hills to being the official bikini of Miss USA 2008 we have been winning the hearts of and minds of consumers across the US

Among the Many Celebrity Syrup Swimwear owners are:
Nicole Scherzinger- Pussy Cat Dolls Shannon Doherty- Beverly Hills 90210 Joanna Krupa- Dancing with the Stars and the "Sexiest Swimsuit Model in the World," Shannon Elizabeth- Nadia in American Pie Crystle Stewart and all 51 of the contestants in Miss USA 2008 Holly Madison- The Girls Next Door Leilene Andrade- Smiley from the Flavor of Love Vienna Girardi- The Bachelor, Currently ABC's "The Bachelor Pad" Megan Tandy-Miss California 2007, E! Correspondent Cheryl Burke- Dancing with the Stars Syrup Swimwear Campaign Model, Keri Gibson from ABC's hit show Expedition Impossible. Jessica Lynn Sutta- Pussy Cat Dolls Claire Coffee- General Hospital and Franklin & Bash Kimberly Cole- Singer Bad Girls Club and for Katy Perry Melissa Schrieber- Bachelor and Bachelor Pad Rebecca Renee Olstead-Still Standing and Secret Life of an American Teenager And many, many more!



Download the Syrup Swimwear Look Book Instantly Here!

Thank you for helping us gain more than 6000 facebook fans!


Join the Fan Page of Syrup Swimwear Exclusive Designer Bikinis and Loungewear

Visit the Syrup Swimwear website by clicking here!
View Aaron Fust's profile